Back into Battle
Ironhide Studios are back with a sequel to their excellent Tower Defence game Kingdom Rush hitting the App Store for iPhone and iPad on 6th June 2013.
The original Kingdom Rush started life as a flash game before making its way on to the App Store and nudging itself into first place among the Tower Defence genre.
The charaters, maps and graphics of the original all helped to make it one of the best loved games in its genre, so the news that the sequel is hitting the App Store shortly should please many fans.
Kingdom Rush Frontiers provides more characters. more towers, more enemies and even bigger battles with huge armies and bosses over new terrains.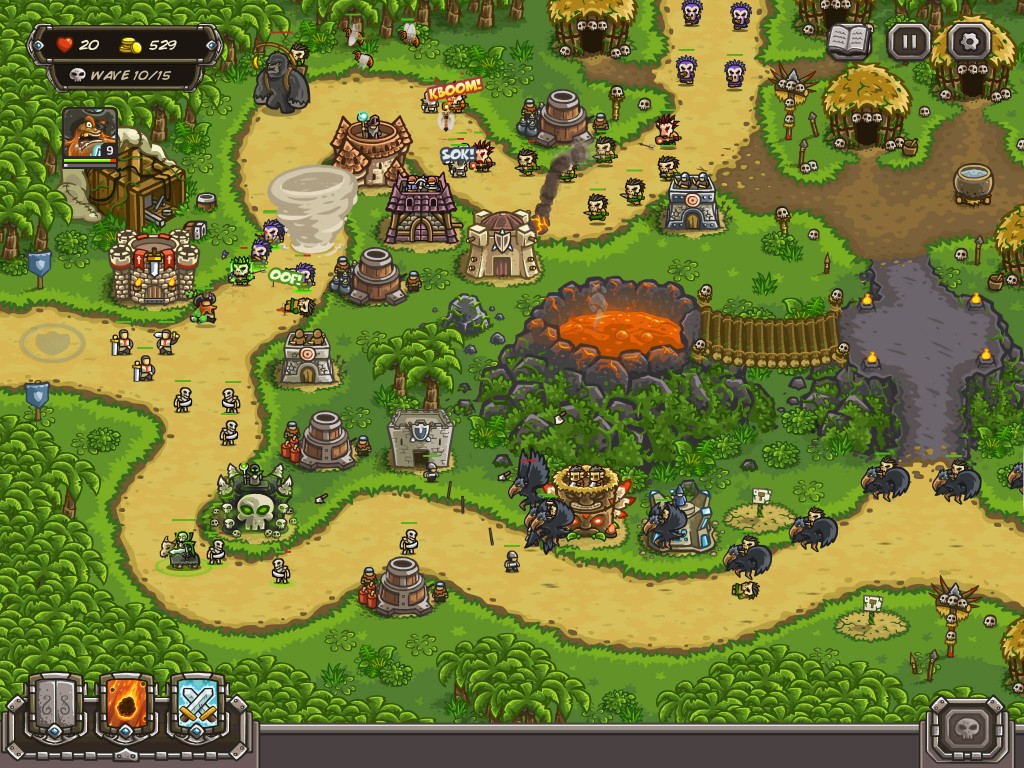 Page 1 of 1