Hunting for success.
Rodeo Games' excellent turn based squad shooter has been slashed in price to celebrate the success of the game, making more profit over it's first two months than Hunters: Episode One did in a year.
The game impressed us enough to give it a great 8/10 in our review so we're really happy that more people can now experience the game for a cheaper price.
Rodeo have even put together a small infographic to show the figures from the first month of play, which you can check out below: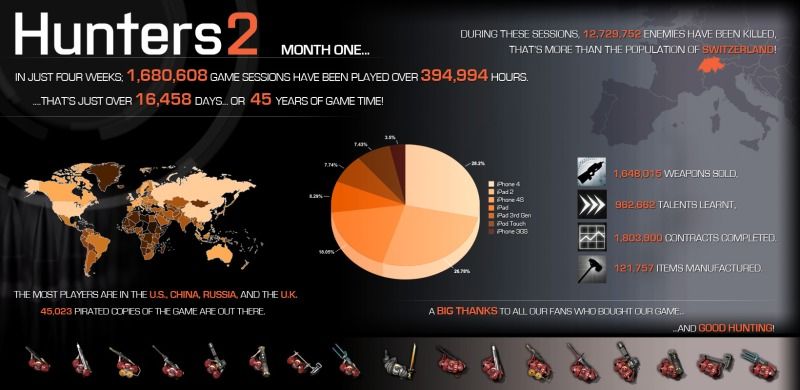 Page 1 of 1